Best Tall Building Asia Award of Excellence: CITIC Tower, Beijing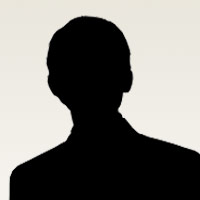 Presenter to be confirmed
Chuan Xin Liang
Vice President and General Manager
CITIC HEYE Investment CO., LTD., Beijing
Robert Whitlock
Design Principal
Kohn Pedersen Fox Associates, New York City
A Seismically-Resilient Tribute Tower to Chinese Culture
The elegant, curving form of CITIC Tower is derived from an ancient Chinese vessel, the zun, used as a ritual container in ceremonies and feasts. The zun reflects the idea that "heaven is a circle and the earth is a square." In a literal and practical sense, the structure uses circles and squares to provide a solid and stable base as well as an elegant shape, representing both the history and profound connotations of Chinese culture. The tower is conceived as a transforming shell that gradually bends to create a dramatic profile, with the texture of the envelope subtly tightening and stretching. The tapering and widening of the major vertical ribs echo the transformation of the tower's massing. At the bottom, the tower thrusts to the ground with massive corner supports, while the exterior shell is lifted up and horizontally elongated on four sides, visually extending the lobby outward. At the top, the more transparent envelope allows visibility to the inner trumpet-shaped business center and the observation deck, which provides a beacon in the night sky.
As the tallest building in Beijing, CITIC Tower is the anchor of a 30-hectare new central business district established on the east side of the city. It is adjacent to a major bus station above grade, and the tower's basement provides direct access to a vast, multi-level underground transportation infrastructure network.

The building is fortified to withstand an 8.0-intensity seismic event. Its anti-lateral-force structural system, in the configuration of a giant outer-frame-plus-core-tube configuration, ensures that it will safely survive the strongest earthquakes, that it will be repairable following moderate earthquakes, and won't register damage in a minor earthquake.
View Building Information on CTBUH.org
Full Speaker Lists
Full Program
Featured Projects
This awards category sponsored by: