Best Tall Building Americas Award of Excellence: NEMA Chicago, Chicago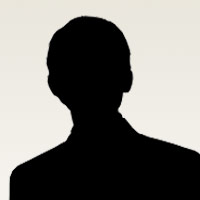 Presenter to be confirmed
Christopher Palermo
Executive Vice President Development
Crescent Heights, Chicago
Chan-li Lin
Partner
Rafael Viñoly Architects, New York City
A Scaled-Up Residential Tower with an Innovative Structural Bay
Located in Chicago's rapidly expanding Central Station neighborhood, NEMA Chicago is among the city's tallest rental residential buildings. Bookending Grant Park's south border, the building's siting reinforces the architectural perimeter of the central green space of the lakefront, while maximizing resident's access to its expansive, verdant landscape.
NEMA Chicago features an exterior design that draws inspiration from Willis Tower, whose massing is organized based on the "bundled tubes" principle, with each element reaching a unique height. The building's form consists of square structural bays of varying heights, creating many corner residential units and private balconies. Its design was influenced by the modern tradition of Chicago architects such as Frank Lloyd Wright and Ludwig Mies van der Rohe, as well as Chicago's legacy of high-rise structures.
The tower is divided into three major sections. At the base, the podium contains lobbies, residential units, and a 536-car parking garage—all topped by amenity floors and a landscaped pool deck. The central section of the building is distinguished by its "tail" form, where most residential units are located. Finally, the top section starts with a three-by-three grid and gradually steps back to a single bay, giving all apartments in this section the largest floor plans and private rooftop terraces. Eight hundred total residences are distributed throughout the building, all featuring wooden flooring, tall ceilings up to three meters, and floor-to-ceiling glazing, offering abundant natural light and views of the skyline, Grant Park, and Lake Michigan. NEMA Chicago includes a 605-square-meter collection of amenities distributed throughout the height of the building, bringing them close to residents and correlating to setbacks in the building's massing.
View Building Information on CTBUH.org
Full Speaker Lists
Full Program
Featured Projects
This awards category sponsored by: