Best Tall Building Worldwide Winner: Vancouver House, Vancouver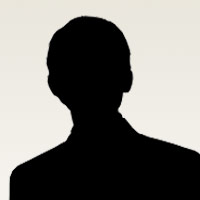 Presenter to be confirmed
Kai-Uwe Bergmann
Partner
Bjarke Ingels Group, New York City
Phillip McDougall
Design Development Director
Westbank Projects,
Tapering Triangulation at Vancouver's Front Door
Vancouver House is located at the main entrance to Vancouver where Granville Bridge triforks when it reaches downtown. At its base, the footprint of the tower is conditioned by concerns for two significant neighboring elements. First, a 30-meter (100-foot) setback from the bridge ensured that no residents would have windows and balconies in the middle of heavy traffic. Second, maintaining sunlight in an adjacent park limited how far south the tower could be built. As a result, the footprint was restricted to a small triangle. The inverted massing concept creates a dynamic silhouette. This movement turns the inefficient triangle into optimal rectangular floor plates for living spaces at its top, while freeing up public space at its base.

The podium is a mixed-use urban village with three triangular blocks for working, shopping, and leisure. A grocery store, community college, office spaces, and artwork make this otherwise residual space in the city a 24/7 lively place. The canted, triangular clusters of green roofs create an iconic gateway to the downtown core, reinforcing Vancouver's focus on sustainable cities.

The tower and base are an interpretation of the local typology, "Vancouverism", a new urbanist podium coupled with a slender tower, which seeks to preserve view cones through the city while activating the pedestrian street. By transforming the underside of the bridge into a venue for public art, the new urban space responds to the city's shortage of cultural performance and event spaces.
View Building Information on CTBUH.org
Full Speaker Lists
Full Program
Featured Projects
This awards category sponsored by: