Best Tall Building Middle East & Africa Award of Excellence: FIVE Jumeirah Village Dubai, Dubai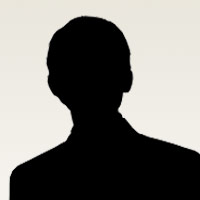 Presenter to be confirmed
Farida Farag
Senior Design Manager
Atkins, Dubai
Nabil Akiki
CEO
Five Development LLC, Dubai
Singular Views and Green Living, in High Rotation
High-rise living is still unappealing to many, and in particular to families with children, who see the lack of social/communal spaces and the distance between the apartment and the street as a physical and psychological barrier. To overcome this, the development team emphasizes three key features: Indoor living, outdoor living, and the view. The serrated, cylindrical design of the project allows for each apartment to incorporate a vast landscaped garden and private swimming pool. Each apartment incorporates an extensive outdoor terrace, including a pool, to bring the outdoors indoors. The integrated, lush terrace apartments allow the development to gain seven times more green living space, compared to the land lost for construction.

The design features three alternating wings on each floor, whose positions are rotationally juxtaposed as one moves up the building. The roof of the lower apartment becomes the garden of the upper apartment. The revolving void creates a natural cooling system, decreasing the temperature by 2-3 degrees Celsius, compared to conventional building approaches. The three wings connect only to a central core, but not to each other, the access point to which is rotated by 30 degrees at each successive level. The void space separating the off-set floor slabs represented a challenge to the overall structural stiffness. This was resolved by connecting each of three columns 120 degrees apart with outrigger beams at each level. The solution is repeated at the next level, but revolved 30 degrees. A sort of "ladder" is thus formed by the core, the outer column, and the outrigger beams at every fourth level, stiffening the structure.
The innovative structural approach provides the framework for a unique "revolving" design.
View Building Information on CTBUH.org
Full Speaker Lists
Full Program
Featured Projects
This awards category sponsored by: