Best Tall Building Europe Award of Excellence: Lakhta Center, St. Petersburg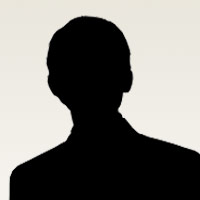 Presenter to be confirmed
Sergey Nikiforov
Deputy General Director for Project Activities
Joint Stock Company Gazpromneft Eastern European Projects, St. Petersburg
Ahmad Abdelrazaq
Managing Director & Founding Partner
Samsung C&T Corporation, Chicago
Europe's Tallest Building
Lakhta Center Social and Business Complex, on the coast of the Gulf of Finland, was constructed on a raised plot of land that was previously used for sand storage and lies in St. Petersburg's Primorsky district about 9 kilometers away from the historical center. A new architectural cluster and maritime façade of the city are being formed on the embankment alongside the building, including Gazprom Arena, Western High-Speed Diameter Cable Bridge, and a marine passenger terminal. The building's coastal location offers opportunities to develop new water transport, infrastructure, and waterfront amenities. Another advantage of the territory is its proximity to key motorways, ensuring convenient links between the business district and downtown.

The architectural concept of the building includes single spires in the horizontal landscape, and sloping lines that are reminiscent of waves, vessels, and sails. The tower geometry consists of five wings interconnected by a circular, central core. This creates a curved shape that makes it appear to transition from a dome on the bottom to a spire at the top. This shape symbolizes the natural flow of light, openness, and water, which serve as reminders of the building's location. The effect of extreme lightness and the integration of the building with the natural environment is enhanced due to glass that changes color throughout the day.

Due to extreme climate conditions in northwest Russia, as well as the need to satisfy energy and safety requirements, the façade design incorporated cost-efficient and sustainable strategies. The tower's double-curved surfaces are fitted with thousands of individual curtain wall panels, using cold-bending principles in order to minimize fabrication and installation costs.
View Building Information on CTBUH.org
Full Speaker Lists
Full Program
Featured Projects
This awards category sponsored by: